New ISO7 cleanroom built at SpaceForest's headquarters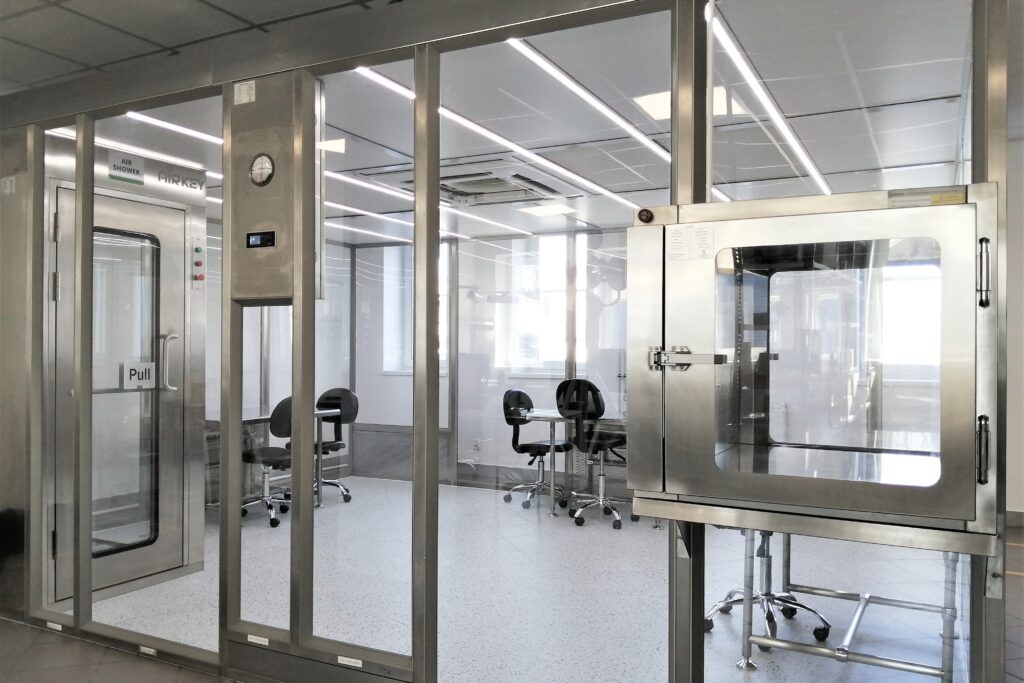 We have completed building an ISO7 class cleanroom in our headquarters in Gdynia. It is an important step in the development of our capabilities toward the production of advanced electronics.
The cleanroom allows for work that is particularly sensitive to the influence of contamination. In the case of advanced electronics, the cleanliness of the manufacturing space and control of the amount and size of airborne particles are essential to meet the quality requirements of the space industry.
The minimum environmental requirement for the production of space electronics is the ISO8 class according to the ISO 14644-1 standard, which defines the maximum allowable number of solid particles per volume unit of air.
However, we decided to build an ISO7 class clean room, ensuring a ten times lower concentration of solid particles, and thus even greater air purity inside the workspace. Thanks to this, we will be able to assemble not only flight models of our satellite components but also manufacture electronics containing monolithic microwave integrated circuits (MMIC).
Our ISO7 cleanroom is a modular construction, currently equipped with 3 workstations. The airlock and pass-through chamber prevent getting particles inside when personnel enters or the equipment is delivered to the room.
We are going to start assembling the first devices in our new premises soon. We are also open to cooperation with other companies that need a clean room for their projects.
Please contact us if you are interested in cooperation.