Automated Filter Tuning System
The Automatic Filter Tuning System, designed and built by SpaceForest is a fully-fledged robotic station ensuring improved efficiency and precision while reducing tuning time.
System elements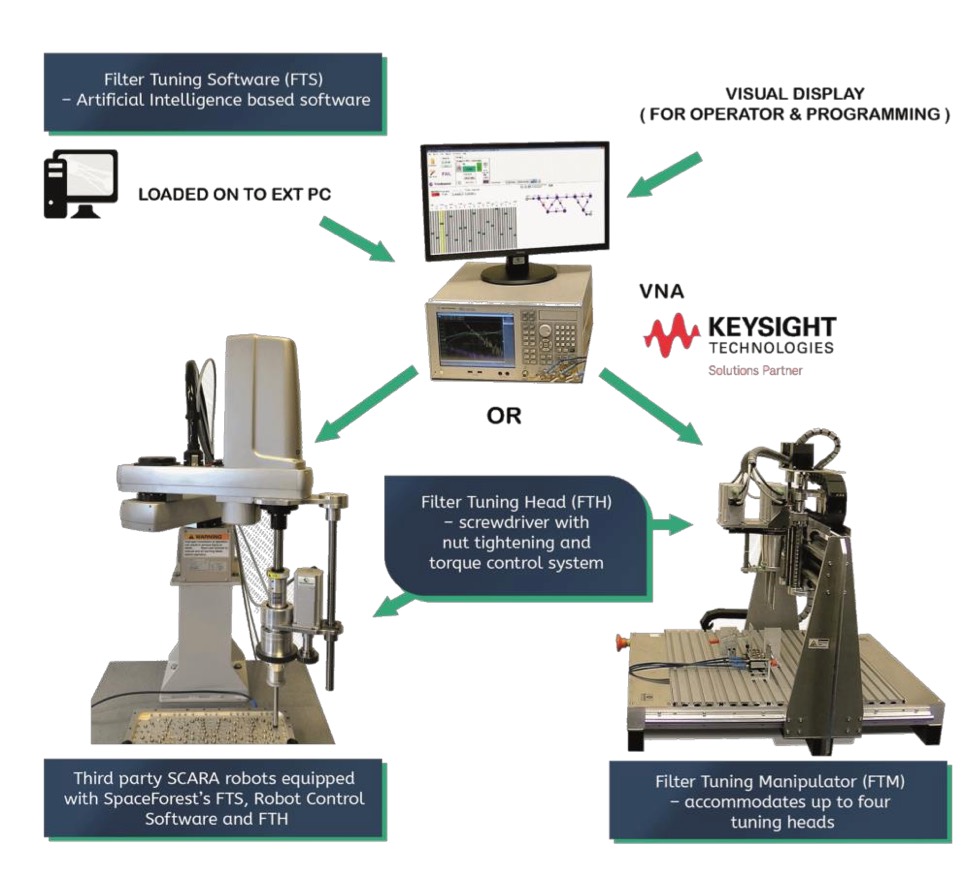 Filter Tuning Robot Manipulator (FTM)
The Filter Tuning Manipulator is a Cartesian coordinate robot able to handle up to 4 different tunning heads. Making it a perfect choice for filters equipped with more than one type of tuning element. FTM replacing SCARA robot is more cost-effective, providing the same precision & emulating manual tuning.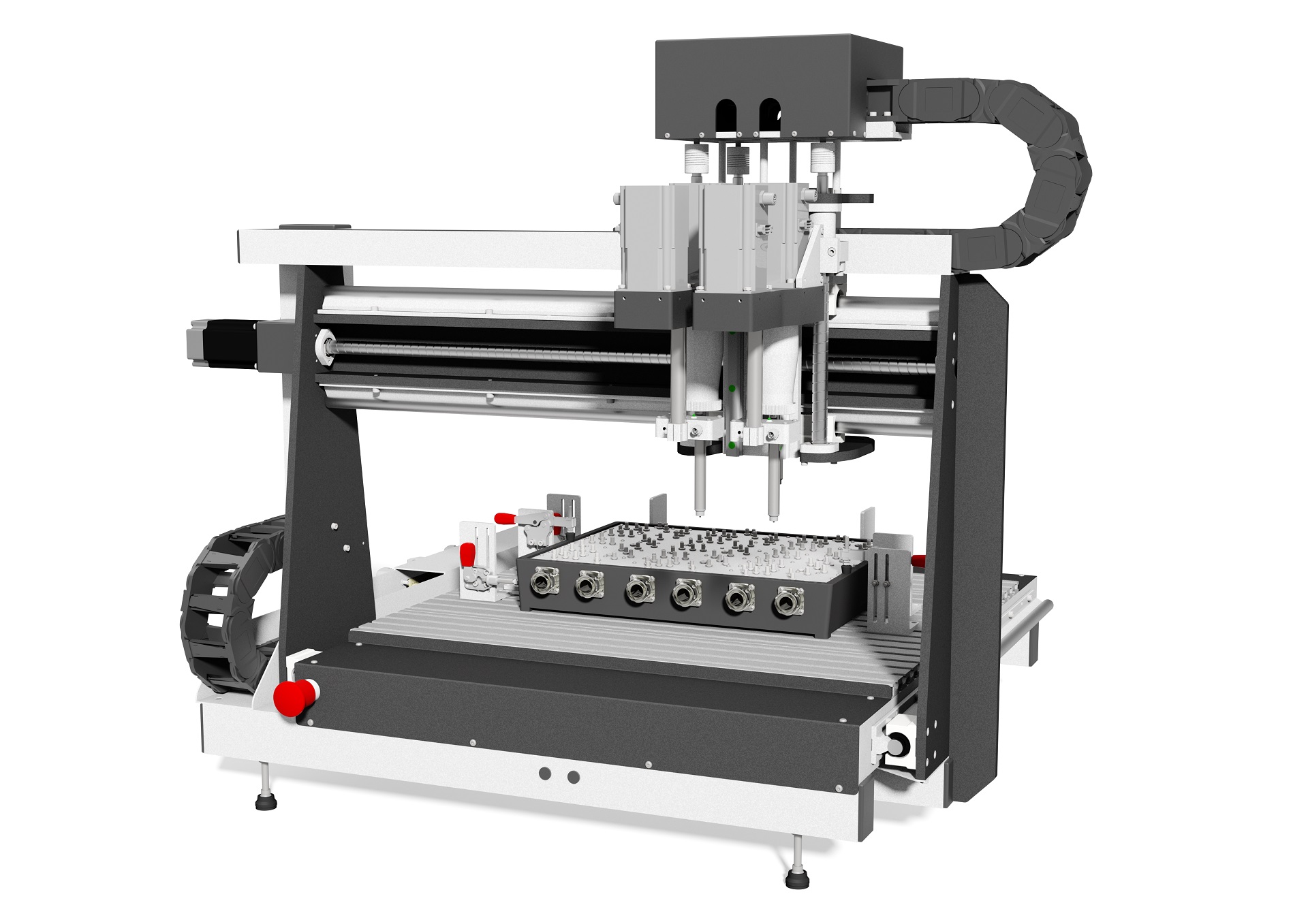 IAFTT
Intelligent & fully-automated machine (IAFTT) capable of setting filter/diplexer characteristics automatically, up to 60 tuning elements simultaneously, used for filters with self-locking screws.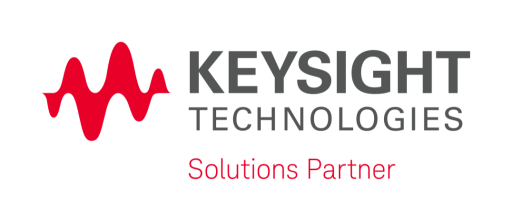 Cooperation with Keysight resulted in FTS compatibility with all types of VNAs like ENA, PNA, and Handheld FieldFox – a portable analyzer. FTS is also interoperable with other VNAs by Copper Mountain Technologies, Tektronix, Rohde-Schwarz, and others.