LAUNCH SERVICES
In 2023, our suborbital rocket will become commercially available. It has the capability of launching 50kgs of payload to an apogee of 150 km.
For more information or to book a flight, visit:
PROPULSION SYSTEMS
SpaceForest specializes in hybrid rocket engines based on ecological propellants: liquid nitrous oxide as an oxidizer and various vaxes or polymers as fuels. In the last couple of years, we have designed, produced, and tested numerous propulsion systems, in the range of between 1,5 kNs and 1,2 MNs.
SF 1000 – our largest engine so far offers 1,2 MNs of total impulse with a mean thrust of 30 kN
SEE HOW OUR LARGEST ENGINE WORKS
TRACKING, TELEMETRY & TELECOMMAND
When launching rockets, one of the crucial things is to be able to communicate with the vehicle and have information about its state, location, altitude and attitude, as well as to be able to send commands. With extreme conditions of distance and velocity (typical for rocket flights), a high reliability, high bandwidth system is required. SpaceForest has developed a TT&T ground station RASEL that consists of directional antennas following the rocket and a transceiver located on board the rocket for bidirectional communication.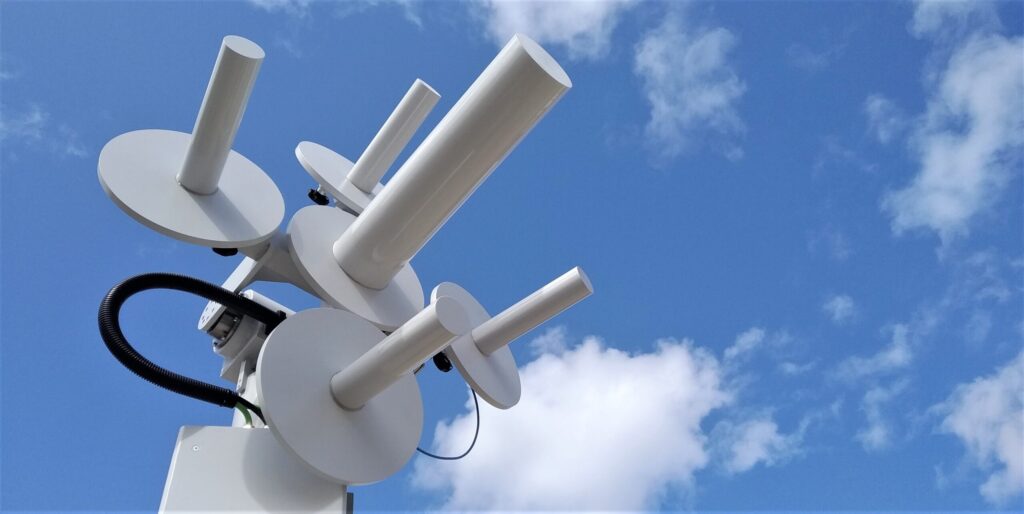 COMPOSITES
For the needs of rocket construction, SpaceForest has developed competences in number of techniques of manufacturing fibre reinforced polymers. These materials – offering an outstanding strength to weight ratio – are gaining popularity among various industry branches. SpaceForest's competences include tow-winding, vacuum bagging and infusion as main manufacturing techniques. A special type of composites produced by SpaceForest are ablative materials, capable of withstanding rocket motor nozzle operating conditions or thermal and mechanical load during re-entry of a space vehicle.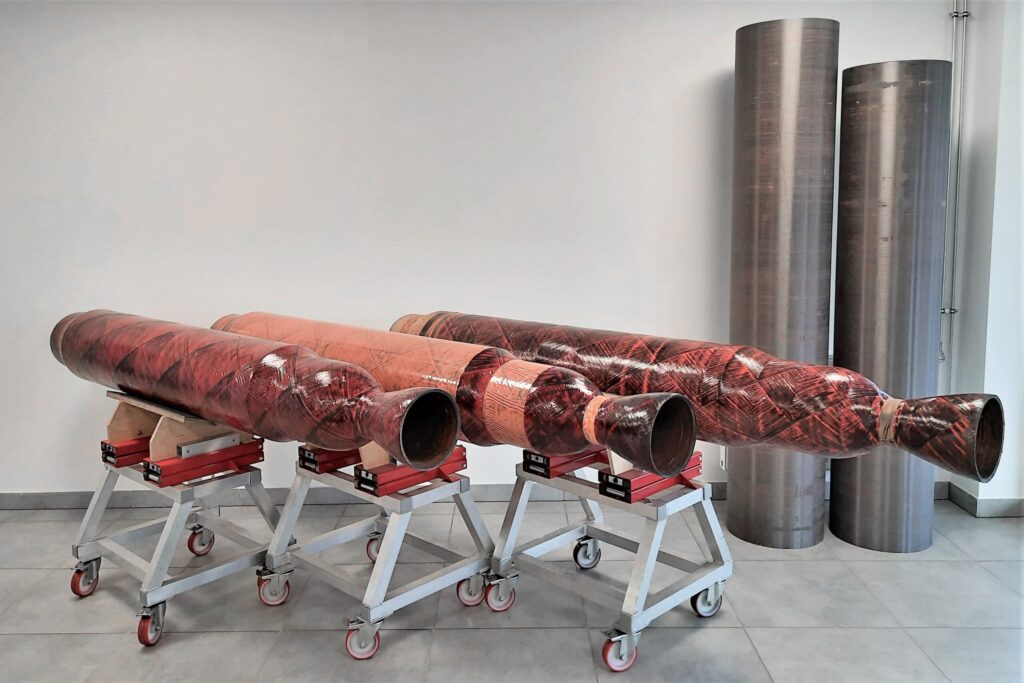 CUSTOM SERVICES
We provide a wide range of services
in the field of design and production of composite rocket components (tubes, nozzles),
integration of communication modules and antennas on rockets,
tracking, telemetry, and telecommand.