PERUN is the ideal choice for suborbital space flights. It is a single-stage guided suborbital launch vehicle powered by a hybrid rocket engine, designed to provide high performance at a low cost of operation.

222 s < 10⁻³ g
195 s < 10⁻⁴ g
ADVANTAGES
Controlled flight path
Trajectory accurate determination
Low accelerations
Controlled orientation during micro – G time
Simple preparations and transportation
Simple pre-launch operations
Late payload access – up to 1 h before flight

PERUN FLIGHT PROFILE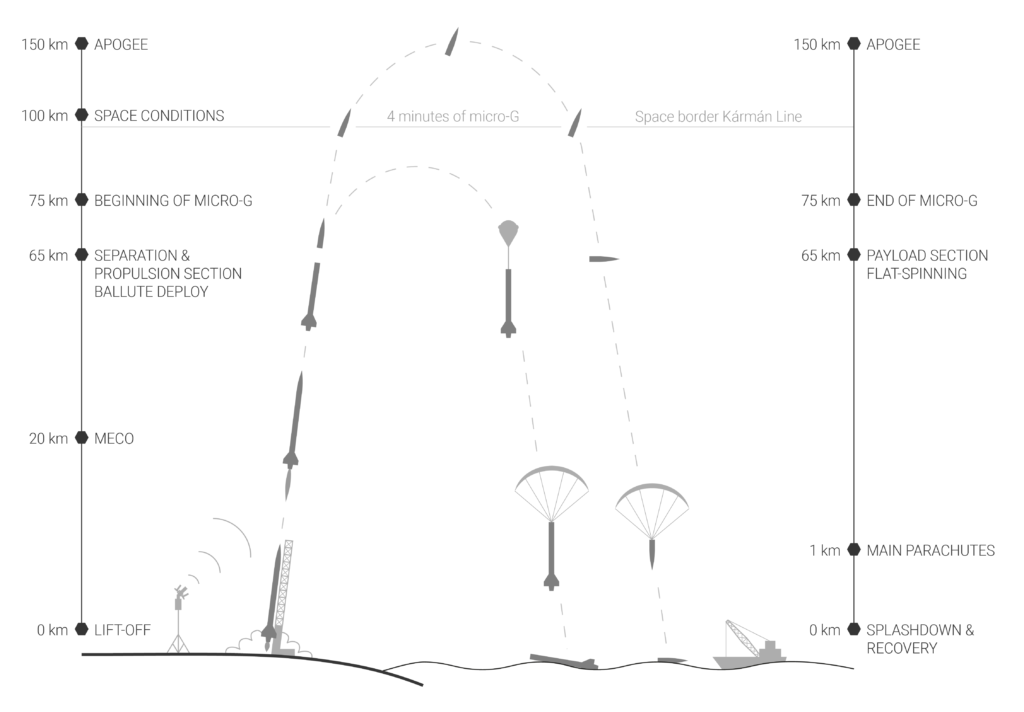 PROPULSION
SpaceForest is one of the pioneers globally utilizing green propellants for its hybrid rocket engines. Perun rocket uses the SF 1000 engine, the largest SpaceForest engine.
PAYLOAD BAY
SpaceForest offers different payload modules (PM) to accommodate different payload volumes. The PM will be provided to the customer to mount their payload and send it back to SpaceForest for integration before a flight. Payloads can be sent directly to SpaceForest to handle the mounting and integration as well.
COMMUNICATION
The autonomous tracking and data exchange system RASEL allows for reliable, long-distance communication with a rocket and continuous monitoring of the vehicle and payload parameters. The rocket position is continuously transmitted to the flight control center to ensure flight safety and quick recovery after landing. The communication system will also be used to download or upload data from the payload in real-time.
RASEL – Autonomous tracking and communication system for flying vehicles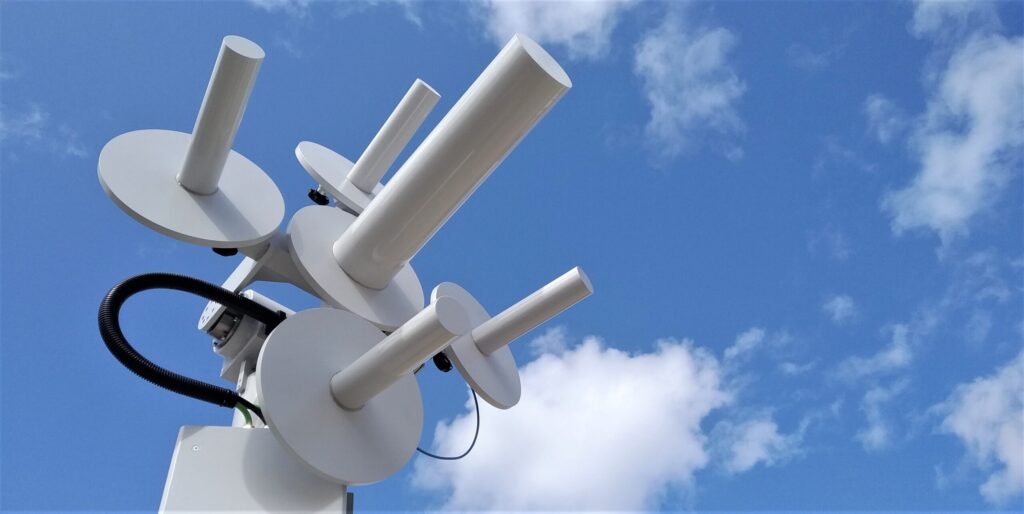 GUIDANCE SYSTEMS
In the Perun rocket, we use two cooperating systems to control the rocket. The Thrust Vector Control (TVC) is a mechatronic system that changes direction of thrust in the engine phase of flight. The CGT (Cold Gas Thruster) is a system of 8 nozzles located on the body of the rocket, which counteract rotation of the rocket during the engine phase of flight. Later, the CGT system provides high quality microgravity by stabilizing the payload section and ensuring no rotation.
TRANSPORTER ERECTOR LAUNCHER
Focusing our engineering efforts on reducing the launch costs we developed the TEL – Transporter Erector Launcher to offer mobility and availability to launch from various spaceports around the world.