SpaceForest at Microwave & Radar Week
Between September 12 and 14, SpaceForest took part in the Microwave & Radar Week – MRW2022 conference in Gdańsk.
During the conference, SpaceForest's engineer Jędrzej Michalczyk gave a presentation on an analytical approach to the coupling matrix synthesis problem. The approach is based on the well-known equations for the scattering parameters and uses the Groebner basis as the computational method. The presented method works for filters of any topology. The work has great practical value for our tuning and filter design methods. It opens the way to a fully automated tuning system with minimal customization time.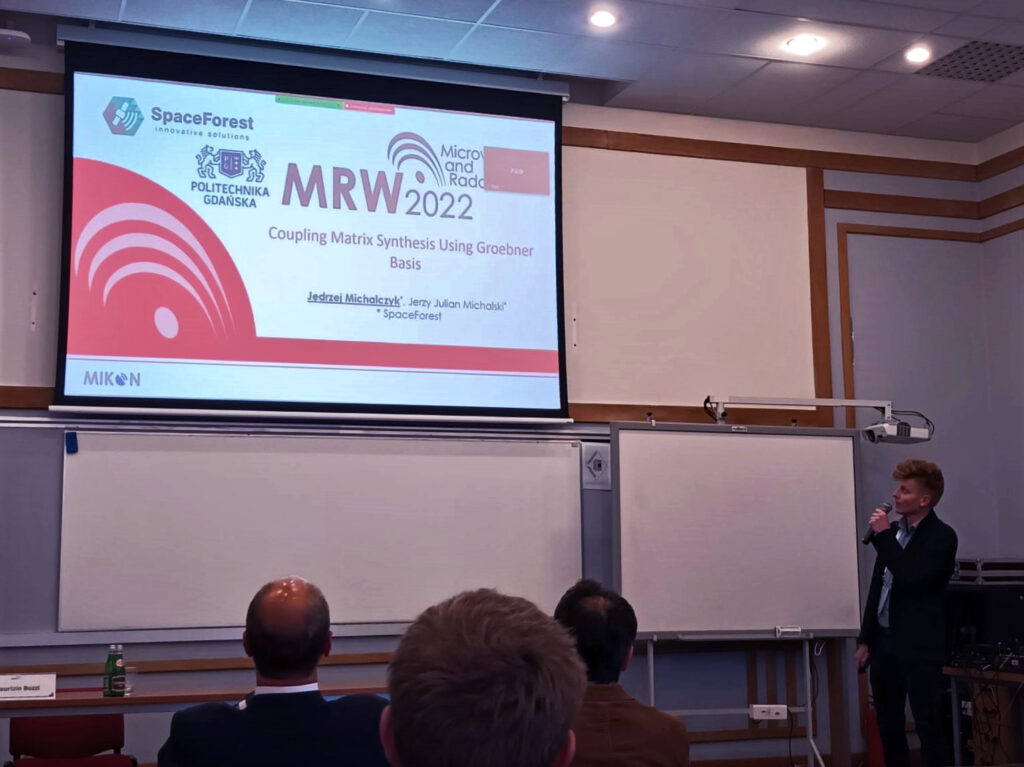 During the event, we presented our company's solutions in the area of advanced electronics and filter tuning solutions. We are grateful to the organizers for creating an opportunity for valuable meetings.
Below you can see photos from the photo report created during the event by Karol Makurat and Rafał Lech. For more, we encourage you to visit the MRW gallery.
Source: https://mrw2022.org/photo-gallery/
Participation in the fair was co-financed by the project "Pomeranian Export Broker. A comprehensive export support system in the Pomeranian Voivodeship."